A Local Chapter of the
National Black Nurses Association
The Birmingham Black Nurses Association, Inc. (BBNA) was established in October 1989 under the leadership of Deborah Walker and Geneva Irby, who is currently serving as president emeritus and vice president emeritus, respectively.
BBNA received its charter as an official chapter of the National Black Nurses Association (NBNA) in 1990 at the NBNA Annual Institute and Conference in Little Rock, Arkansas.
Consistent with the goals of its national organization, BBNA advocates for high-quality, culturally relevant health care for African Americans and other ethnic groups. BBNA's many collaborative partnerships, both nationally and throughout the Birmingham community, are vital to the success of this mission.
Dedicated to making a positive impact on health care disparities and issues of access to care within the state of Alabama, BBNA is a dynamic organization that maintains a constant presence in the Birmingham community.
BBNA sponsors professional nursing workshops, mentors nursing students, conducts community health fairs, supports community healthcare initiatives, and participates in community service projects. Health promotion, disease prevention, and health education services are important strategies as BBNA continues to pursue quality healthcare for all Alabamians.
Founding National President, Dr. Lauranne Sams, served as liaison to BBNA and helped BBNA organize as a local chapter.
BBNA was incorporated in 1992.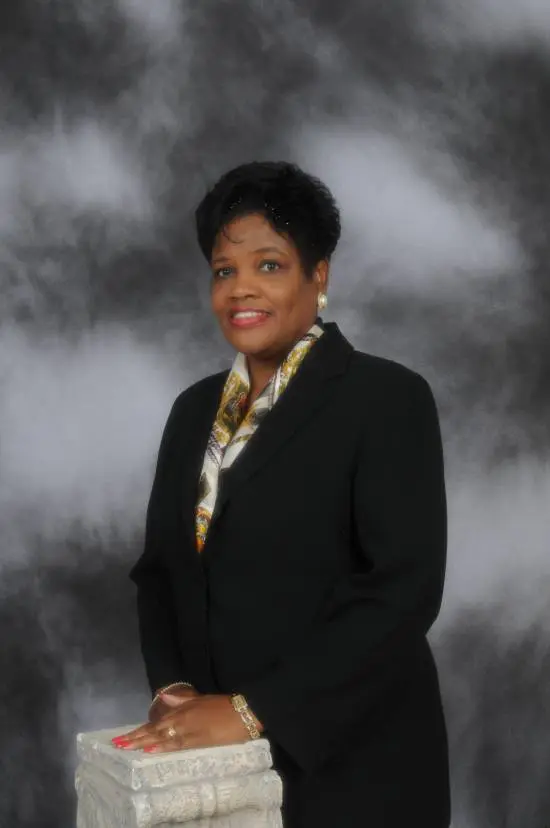 Deborah C. Walker, BSN, MA, NE-BC
President Emerita, BBNA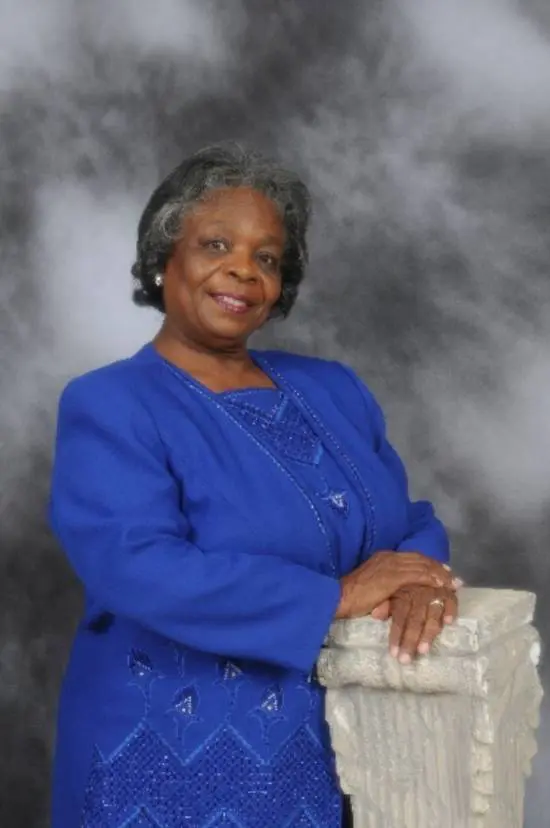 Geneva Irby, RN
Vice President Emerita, BBNA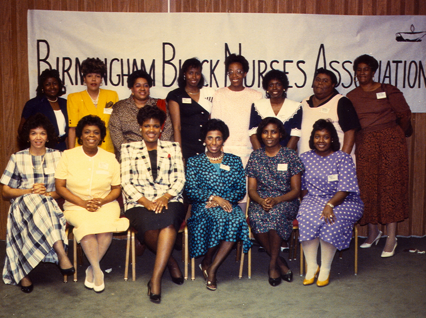 First Row Left to Right: Gwen Pernell, Geneva Irby, Deborah Walker, Lauranne Sams, Founder of NBNA, Bernice Spencer, Theresa Rodgers

Second Row, Left to Right: Vanessa Newsome, Brenda Browder, Gloria Lewis, Diana Kimbrough, Karen Winters, Virginia Thomas, Michelle York, Barbara Stubbs.

Founding Members not Pictured: Annie Hamilton, Pat Taylor.
Deborah C. Walker
Geneva G. Irby
Gloria Lewis
Carol DeRamus
Francine Clark Jones
Marcia Lowe
Carthenia Jefferson
Deborah Andrews
Jennifer Coleman
Mary F. Williamson
Lindsey Harris
Deborah Thedford-Zimmerman
Alean Nash
Patricia Curry is the Current President.